Services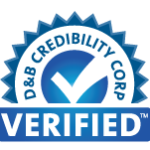 Business Unit Strategy

Market Assessment
Competitor Analysis
Business Plan Development
Business Unit Strategy
Global Product Portfolio Synthesis
Product Line Strategy and Road Map

Marketing and Sales

Commercialization

Scaling to Market Development
Product Launch
Segmentation and Targeting

Developing Reference Sites and Key Opinion Leader Relationships
Pricing Strategy and Execution
Commercial Contracting Strategy
Sales Force Deployment
Direct Sales Engagement with CEO, COO, CFO, CNO, CMO, CIO
Sales Relationship Development

Product Development

Market Research
User Needs Assessment
Product Requirements Documents
Version Mapping
Project management
IP and Technology licensing

Strategic Alliances, Acquisitions, Divestitures

Opportunity Assessment
Leading Alliance Partner Relationship Development
Leading Acquisition Activities
Structuring for Integration
Divestiture Analysis

Disaggregation and Structuring for Sale
Leading a Separating Business
Transitioning Agreements and Relationships

Performance Improvement and Operations

Business Model and Process Improvement
Manufacturing and Supply Chain Improvement
Quality Process Assessment
Cost Reduction

Organizational Support

Interim Executive Leadership

Special Initiatives
Divestitures

Leading Cultural Change
Keely Solutions Inc. provides expertise in several key areas that strengthen your ability to provide valuable, relevant products or services to customers. We take a forward thinking approach to move your organization smoothly toward short- and long-term strategic objectives.
Take a moment to consider the wide range of services Keely Solutions Inc. provides to create and build Value in an organizations portfolio:
Strategic Planning and Execution
Identification of growth objectives and execution leadership that allows organizations to compete more effectively.